We want to take the time and introduce you to our Colorado Center for Aging (CCA) Executive Committee Officers and Board Members. Aside from attending board meetings, our board members are directly involved with running CCA. If you have any questions about CCA send us an email and we will direct it to the appropriate board member.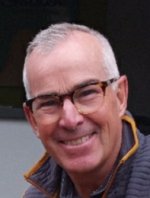 Vice President – Chris Lynn
President and CEO of Seniors Resource Center
Website: https://www.srcaging.org/
Chris Lynn is President and CEO of Seniors Resource Center.  After serving on the Board of Directors at SRC for 6 years, Chris was appointed to the role of President and CEO in February of 2019. After a 20+ year career in real estate, Chris has had the opportunity to serve in advisory capacities on numerous Boards, as well as helping to serve older adults in his real estate practice.  Chris is a 5th generation Colorado native, and enjoys time fly fishing, biking, and time with his family.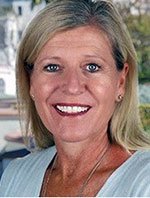 Secretary – Jodi Waterhouse, MHA
Director, Outreach Programs – The Multidisciplinary Center on Aging
Office of Vice-Chancellor of Health Affairs
University of Colorado Anschutz Medical Campus
Website: https://medschool.cuanschutz.edu/center-on-aging
Welcome to CCA! I'm Jodi Waterhouse, Secretary, CCA Executive Board, and Director, Outreach Programs, CU Anschutz Multidisciplinary Center on Aging. In my role both at CCA and CU is ensure Older Coloradans age well! I'm thrilled to have been involved, this year, in the creation of SB21-158, and getting it passed and signed by the Governor, July 2021. I'm looking forward to working with many of you this next year!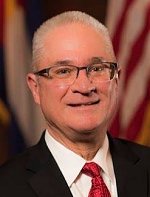 Board Member – Phil Cernanec
Member and Past Chairperson of the Advisory Committee on Aging (ACA) for the eight Metro Denver Counties, Co-founder of the Aging Well Resource Center, Littleton, CO, Member of Littleton Rotary Club (Foundation Chair, Cycling Fellowship, Woohoomanity Challenge Captain), President of the Board for the Littleton Village Metro District D2 (LVMD), Board member and President for the Ridgecrest Home Owners Association, Steamboat Springs, Co-founder and Advisory Group Member of the Cycling Without Age Littleton Affiliate (providing seniors with wind-through-their-hair), cwalittleton.com – along with many other affiliations and interests.
Board Member – Jeanette Hensley
Jeanette has been involved with CCA and formerly Colorado Senior Lobby for over 23 years.  She retired from The Colorado Department of Human Services as the Director of Aging and Adult Services, after working for 32 years for the state.  When she is not at the Capitol lobbying our legislators, she is walking/hiking with her dogs, spending time with her granddaughters and refinishing furniture.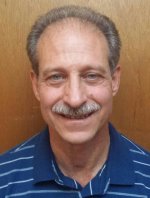 Board Member – Rich Mauro
Co-Chair of CCA Advocacy Committee and Senior Policy and Legislative Analyst Regional Council of Governments (DRCOG)
Website: https://drcog.org/
Rich Mauro is the Senior Policy and Legislative Analyst for the Denver Regional Council of Governments (DRCOG). Rich directs DRCOG policy and legislative program, which includes advocacy for older adults through DRCOG's Area Agency on Aging. Rich joined the Colorado Senior Lobby Board in 2006. Since 2010, he has co-chaired what is now the Colorado Center for Aging's Advocacy Committee.